How To Get Started With Google+
I found a great way to get started with Google+ and I would like to quickly share it with you.
I admit, while I signed up right away when Google+ started in 2011, I was very careful about investing too much time into the new tool. This was mainly for two reasons:
I had wasted too much time with Google Wave (although I have fond memories playing with Wave with my friend Hans) 
The hype and the pointless discussion about "Will Google+ kill Facebook?" turned me off
However, over the last couple of months I have noticed that I use G+ more and more. In general the level of engagement reminds me of the early days of Twitter and other platforms before marketers screwed it up too much. I also like some of the really cool features – especially Google Hangouts.
I purposely don't get into discussions about the future of one platform over the other or the amount of users a tool has. That being said – because Google+ is used to string all other Google services together I don't think the number of  active users is accurately counted.
There are also more and more helpful resources out there.
Today I found a great list of Google's own instruction videos to share with you. The list was compiled by +Denis Labelle who works for Google so I can only assume these resources are verified, fresh and relevant.
This is a great way to get started with Google+!
I will create step by step instructions over at SocialMediaCoach.me as soon as I can but please find the whole collection below.
Please vote for the videos you watched
If you have other helpful resources, please share them in the comments
Circle me on Google+ http://plus.ly/tweet4ok
Share your G+ name so I can circle you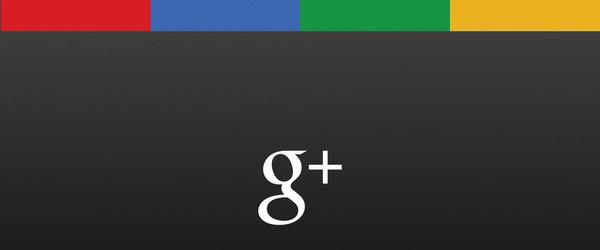 ︾
Your profile is where your friends can find out the latest about you. Add a profile picture, then share the right details with the right people. Find out mor...

Google+ gives you new ways to share the right things with the right people. Take a tour of our latest improvements.

There are plenty of ways to join the conversation. Add a comment, +1 the stuff you think is cool, or even start a hangout.

Google+ Events allows you to have all of your guests instantly upload their event pictures to one album. You can also create personalized invitations and more. Create an event today. http://google.com/+/learnmore/events

Learn how to organize your photos in Google+.

Learn how to check who a post has been shared with.

Edit your photos in Google+.

Learn how to manage the content you see in your stream by editing the circle sliders.

Learn how to switch between your Google+ profile and page.

Learn how you can tag your photo albums, check who's tagged in your photos, and find out which photos you're tagged in. Find out more at http://www.google.com/+/learnmore

It's easy to find people you know on Google+. Search your address book, find people from school or work, or get suggestions related to your closest friends. Find out more at http://www.google.com/+/learnmore/sharing

Your settings let you control who you hear from through Google+. Decide who can chat with you, who can send you notifications, and whose photo tags you automatically approve. Find out more at http://www.google.com/+/learnmore/profile
Related articles